NO MORE GAS LEAKS AND BREAKDOWNS
Identifying problems before they turn into failures is crucial for any business. The use of Teledyne FLIR thermal imaging cameras, combined with automation software, makes it possible to remotely view gas leaks and impending faults at any time, even on electrical and mechanical systems installed in critical or difficult-to-access areas.
THERMAL IMAGING CAMERAS FOR EVERY APPLICATION
Teledyne FLIR's product range covers all needs for every application, from the simplest and most automatic machines like the Ax8 to Smart units capable of quickly detecting temperature variations or gas leaks like the A700 or the GF-series.
AXXX thermal image cameras offer the monitoring capabilities needed to accurately detect and identify thermal issues across manufacturing and industrial processes.
With multiple field-of-view choices, multi-streaming capabilities or smart configuration, motorized focus control, and optional compressed radiometric streaming over Wi-Fi, these fixed-mount camera solutions can tackle the most complex remote monitoring objectives.
The G series cameras are optical gas imaging (OGI) cameras visualizes gas, so you can monitor installations in remote or hazardous areas for gas leaks.
OGI cameras are widely used in industrial settings, such as natural gas processing plants and offshore platforms. It can be easily integrated in housings with application-specific requirements. Today it is also possible to monitoring other types of gases.
The A40/A70 series is a thermal imaging temperature sensor for process control/quality assurance, fire prevention, and condition monitoring that offers comprehensive visual temperature monitoring. The cameras integrates seamlessly into existing systems and provides temperature linear output through GenICam™ compliant software.
The FC-Series R features on-board, non-contact temperature measurement capabilities for fire detection, safety, and thermal monitoring of substations, waste disposal, and valuable equipment.
AX8 is a 80×60 pixel thermal camera that combines thermal imaging with a visual cameras in one small, affordable package for continuous temperature monitoring and alarming..
The AX8 helps you guard against unplanned outages, service interruptions, and failure of electrical or mechanical equipment. Compact and easy to install, the AX8 provides continuous monitoring of electrical cabinets, process and manufacturing areas, data centers, energy generation and distribution, transportation and mass transit, storage facilities and refrigeration warehouses.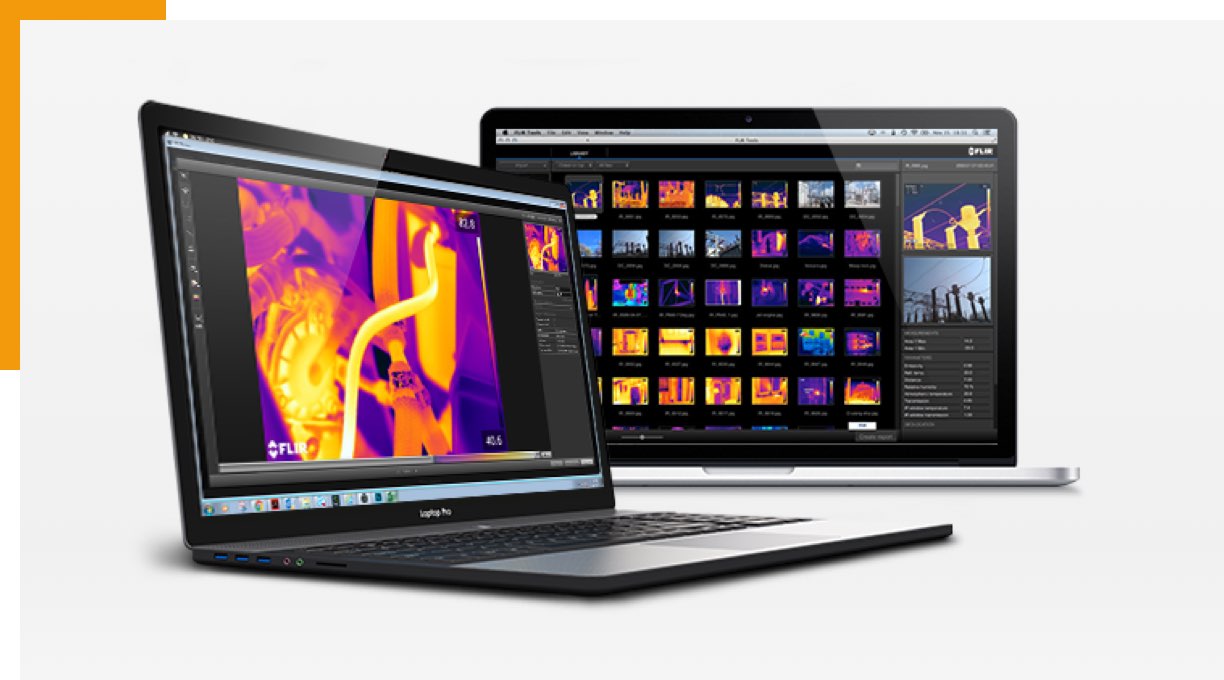 Software and accessories
To enable Teledyne FLIR cameras to perform at their best, they can be integrated with original and compatible software and accessories, such as our IR-SyM® or a wide range of lenses, telephoto lenses, mounts, cables and connectors.