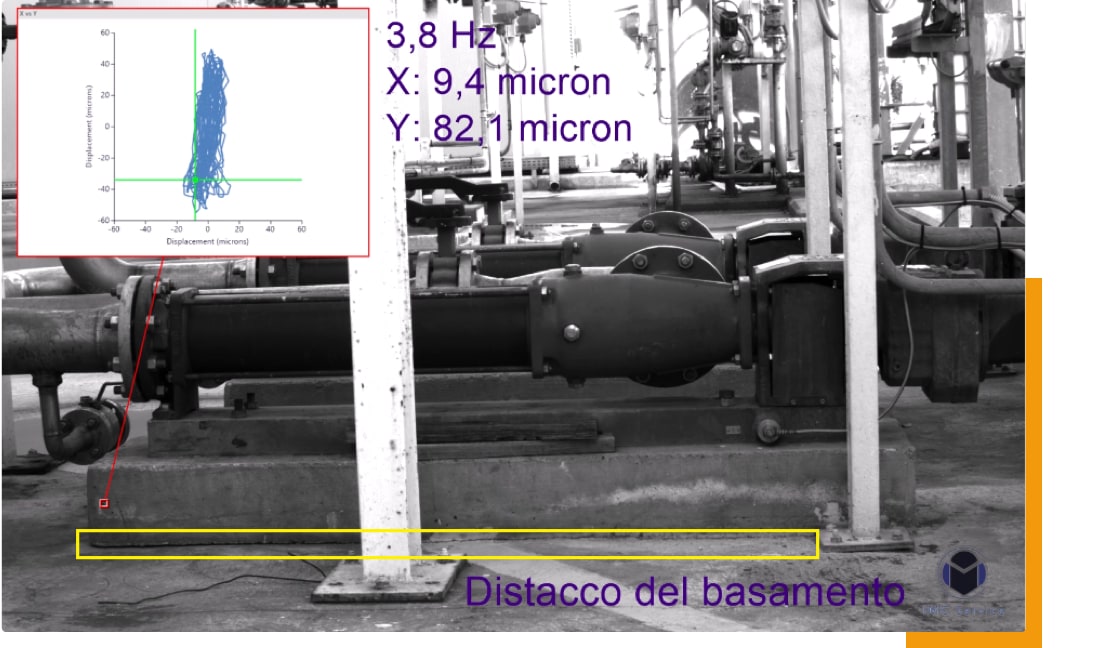 Measure and show non-visible movement
MotionAmplification® is the innovative service with which to provide concrete and immediate evidence of vibration phenomena otherwise invisible to the human eye.
The speed with which inspections are carried out and effective responses provided is the added value compared to other traditional methods of analysis.
The result is a report with short video clips that allows you to see the movements of parts of the machine or structure that you would not otherwise expect, clearly showing the vibrational phenomena taking place and providing measurements, frequencies and graphs that are easy to read.
MOTION AMPLIFICATION® IN PRACTICE
How the inspection process is performed :
Define with the customer the machines to verify;
Identify the optimal shooting points;
Amplify the footage to detect anomalies right on the screen;
Analyze the data on-site to identify the causes of the problem;
Map the system to highlight and spot what is wrong with it, from all sides;
Create the video reports highlighting the critical points;
We help you to identify solutions to eliminate detected anomalies;
We will recheck after maintenance has been carried out, if necessary.
FUNCTIONAL TESTING OF A DAMPER USING MOTION AMPLIFICATION®
It is immediately evident that there is no structural disturbance detected by the harmonic movement of the damper (right-hand graph) and the negligible vibration that is transmitted to the ground (bottom left-hand graph).
HIGHLIGHTING THE UNBALANCE OF A DRIVE SHAFT USING MOTION AMPLIFICATION®
It is possible to appreciate the unbalance of the drive shaft through the amplification of movements related to its frequency.